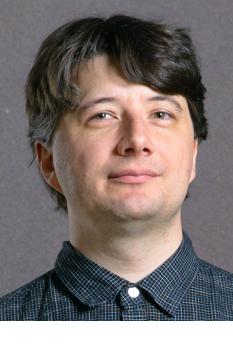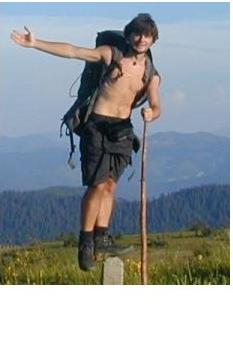 Martin Popel
Main Research Interests
MT (neural, syntax-based), Universal Dependencies, machine learning, deep learning, parsing, MT evaluation, treebanking
Projects
Grants and projects: U4U, LUSyD, QT21, QTLeap, Manyla, Khresmoi, EuroMatrixPlus

Technical editor: The Prague Bulletin of Mathematical Linguistics and ÚFAL technical reports

Projects / Software / Data

Older
Curriculum Vitae
Teaching
Selected Bibliography
Martin Popel, Marketa Tomkova, Jakub Tomek, Łukasz Kaiser, Jakob Uszkoreit, Ondřej Bojar, Zdeněk Žabokrtský: Transforming machine translation: a deep learning system reaches news translation quality comparable to human professionals, Nature communications, 11, 4381 (2020).
Martin Popel, Ondřej Bojar: Training Tips for the Transformer Model, The Prague Bulletin of Mathematical Linguistics, No. 104, 2018, pp. 43–70.
Martin Popel: CUNI Transformer Neural MT System for WMT18 In Proceedings of WMT 2018, Brussels, Belgium, October 2018, pp. 486–491 [pdf]
Martin Popel, Zdenek Žabokrtský, Martin Vojtek: Udapi: Universal API for Universal Dependencies In Proceedings of UDW 2017, Göteborg, Sweden, May 2017, pp. 96–101 [pdf] [slides]
Daniel Zeman, Martin Popel, Milan Straka, Jan Hajič, Joakim Nivre et al.: CoNLL 2017 Shared Task: Multilingual Parsing from Raw Text to Universal Dependencies In Proceedings of CoNLL 2017, Vancouver, Canada, August 2017, pp. 1–19 [pdf]
Roman Sudarikov, Martin Popel, Ondřej Bojar, Aljoscha Burchardt and Ondřej Klejch: Using MT-ComparEval In Proceedings of MT-Eval LREC 2016, Portorož, Slovenia, May 2016, pp. 76–82 [pdf] [slides]
Ondřej Bojar, Rajen Chatterjee, Christian Federmann, Yvette Graham, Barry Haddow, Matthias Huck, Antonio Jimeno Yepes, Philipp Koehn, Varvara Logacheva, Christof Monz, Matteo Negri, Aurelie Neveol, Mariana Neves, Martin Popel, Matt Post, Raphael Rubino, Carolina Scarton, Lucia Specia, Marco Turchi, Karin Verspoor and Marcos Zampieri: Findings of the 2016 Conference on Machine Translation In Proceedings of WMT 2016, Berlin, Germany, August 2016, pp. 131–198 [pdf] [slides]
Martin Popel, David Mareček, Jan Štěpánek, Daniel Zeman, Zdeněk Žabokrtský: Coordination Structures in Dependency Treebanks In Proceedings of ACL 2013, Sofia, Bulgaria, August 5–7, 2013, pp. 517–527. [pdf] [poster]
Ondřej Bojar, Miloš Ercegovčević, Martin Popel and Omar Zaidan: A Grain of Salt for the WMT Manual Evaluation. In Proceedings of WMT 2011, EMNLP 6th Workshop on Statistical Machine Translation, Edinburgh, UK, July 30, 2011, pp. 1–11. [pdf] presentation [pdf]
Martin Popel, Zdeněk Žabokrtský: TectoMT: Modular NLP Framework. In Proceedings of IceTAL, 7th International Conference on Natural Language Processing, Reykjavík, Iceland, August 17, 2010, pp. 293–304. [pdf] presentation [pdf]
Zdeněk Žabokrtský, Martin Popel: Hidden Markov Tree Model in Dependency-based Machine Translation. In Proceedings of the 47th Annual Meeting of the Association for Computational Linguistics, Singapore, 2009, pp. 145–148 [pdf] poster [ppt]

See also full list of my publications,

https://orcid.org/0000-0002-3628-8419

and Google Scholar.

 
Students
2010–2011 Master student Amir Kamran (Hybrid MT Approaches for Low-Resource Languages)
2011–2012 Bachelor student Michal Koutný (Word prediction using language models)
2011–2013 Bachelor student Ondřej Klejch (Tool for comparison and evaluation of machine translation), see wmt.ufal.cz 
2012–2013 Bachelor student Michal Sedlák (Web Interface for the Treex Framework), see Treex::Web
2018–2019 Master student Meisyarah Dwiastuti (Indonesian-English Neural Machine Translation)
2019–2020 Master student Memduh Gokirmak (Converting prose into poetry using neural networks)
2020–2021 Master student Patrícia Březinová (Computational analysis and synthesis of song)
2020–2021 Bachelor student Vojtěch Švandelík (Automatic correction of errors in the CUBBITT translator outputs)