Upcoming Event
ÚFAL Ph.D. Student Conference
* Andrei-Alexandru Manea: Multilingual Visian-Language Models,
* Patrícia Schmidtová: Semantic Accuracy in Natural Language Generation, 
* Dima Taji: Coreference Resolution and Representation in Deep Universal Dependencies

High-quality affordable bachelor's and master's programs taught in English, at one of the oldest and most highly regarded universities in Europe and in one of the most student-friendly cities.
---
MLASK dataset released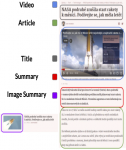 Multimodal Summarization of Video-based News Articles
41,243 multi-modal documents – video-based news articles in the Czech language – are available for research purposes. Download now at LINDAT!
on being awarded the 2023 Neil and Saras Smith Medal for her work in theoretical, computational and corpus linguistics, with a focus on semantics and discourse structure.
---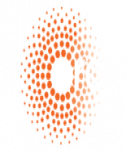 Next-Generation Natural Language Generation
Our colleague, Ondřej Dušek, is looking for a postdoctoral researcher to join his team of his ERC project. How to apply »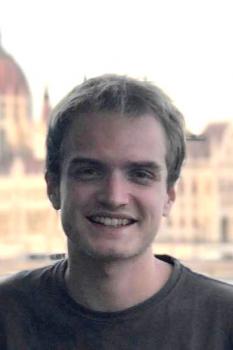 for winning the Honorable Mention Award for his GAUK project Domain Adaptation for Natural Language Generation.
The award will be presented on November 17, 2023