Wrote about/with us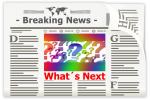 High-quality affordable bachelor's and master's programs taught in English, at one of the oldest and most highly regarded universities in Europe and in one of the most student-friendly cities.
---
New release: PDT-C 1.0

Almost 4M words/tokens manually annotated at the morphological level.
A new version of Prague Dependency Treebank with extended morphological annotation is now available at LINDAT/CLARIAH-CZ.
SVOČ 2021 Competition
Congratulations to our student
Jiří Mayer (supervised by Pavel Pecina) for 2nd position in a mathematics and computer science competition, for the work Optical Music Recognition using Deep Neural Networks.
---
Article recommendation
Computational Linguistics, IF 2020 2.271
Sentence Meaning Representations Across Languages: What Can We Learn from Existing Frameworks? by Z. Žabokrtský, D. Zeman, M. Ševčíková
Universal Dependencies by Marie-Catherine de Marneffe, Christopher D. Manning, Joakim Nivre, Daniel Zeman
Congratulations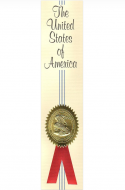 on their U.S. patent Computer-implemented method of creating a translation model for low resource language pairs and a machine translation system using this translation model No. 11,037,028 issued on June 15, 2021.