(c) www.ceskatelevize.cz
Upcoming Event
On counting wholes and parts: Cognitive and linguistic perspectives
Marcin Wągiel of Masaryk University in Brno will demonstrate that human language faculty, i.e., not only perception but also grammar, is sensitive to the notions of non-overlap and integrity.

High-quality affordable bachelor's and master's programs taught in English, at one of the oldest and most highly regarded universities in Europe and in one of the most student-friendly cities.
---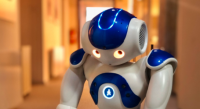 THEaiTRE on radio
Science magazine Experiment on Radiožurnál aired an interview about the THEAITRE project.
Our teaching is going remote
Here we provide comprehensive information on remote mode of our courses running in the winter term 2020/21.
---
CzeSL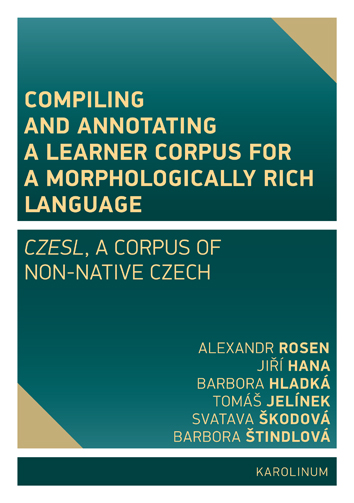 The book Compiling and annotating a learner corpus for a morphologically rich language is out now!
A new volume by Jirka Hana, Barbora Hladká and their colleagues from the Faculty of Arts presents CzeSL, a corpus of non-native Czech, against the background of theoretical and practical issues in the current learner corpus research.
Silver Medal for Jan Hajič
Another award for a member
of our institute
Professor Jan Hajič received the Silver Medal of Charles University in recognition of his work in the field of formal and applied linguistics and his scientific and pedagogical activity at Charles University. Congratulations!