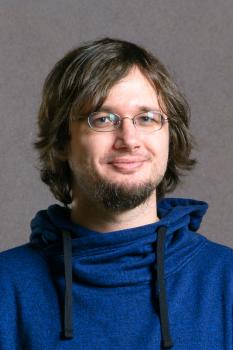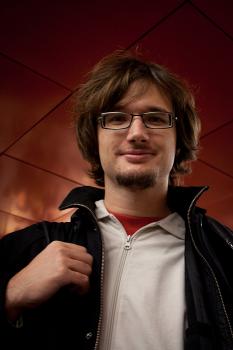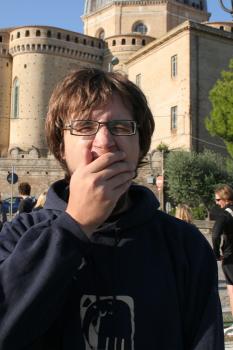 Rudolf Rosa
Main Research Interests
Robopsychologist (looking for linguistic structures in Deep Neural Networks)
Natural language generation, generative art
Popularization of science

Contact me if you are interested in me doing a popularization lecture/workshop/seminar for your audience
Kontaktujte mě, pokud máte zájem o popularizační přednášku/workshop/seminář pro vaše publikum

In the past:

Automatic post-editing of Machine translation
Morphology, derivations
Dependency parsing
Unsupervised and semi-supervised methods, especially cross-lingual and multilingual
Projects
THEaiTRE: automatic generation of theatre play scripts

In cooperation with Švandovo theatre, DAMU, and Tomáš Studeník, we are working on a system for automatic generation of theatre play scripts.

Linguistic Structure Representation in Neural Networks (LSD)

I am now working on a GAČR grant of David Mareček, called LSD, where we are trying to look at what linguistic structures can be found hidden inside of neural networks.

Unsupervised morphology induction

Together with Zdeněk Žabokrtský, we are trying to handle morphology in an unsupervised way, e.g. to find lemmas for word forms, to separate derivation from inflection, etc.

Past
Curriculum Vitae
You can download my CV either in English or in Czech.
Teaching
List of classesNAIL127NPFL092 NLP TechnologyNPFL118 Natural language processing on computational clusterNPFL120 Multilingual Natural Language ProcessingNPRG045
Teaching
Stránka cvičení Programování 1

I am happy to supervise NLP projects (bachelor theses, master theses, etc.), have a look at Project Ideas.
Warning: Reading scientific literature is my weak point, so it will be mostly your responsibility to review existing literature relevant to the topic!

Rád povedu projekty v oblasti zpracování přirozeného jazyka (Bc. a Mgr. práce apod.), mrkněte na Náměty na projekty.
Varování: Čtení odborné literatury není mou silnou stránkou, takže rešerše relevantních článků budou především Vaší zodpovědností!
Selected Bibliography
You can use Google Scholar or Semantic Scholar, and I also have here an automated static listing of my publications.
Students
Bachelor students

Master students

Interns