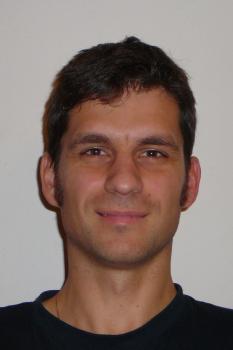 Main Research Interests
My research is centered around Machine Translation, which includes almost everything from computational linguistics and fair bits of computer science, software engineering, artificial intelligence, etc.
Projects
Current projects:

Past projects are listed on a separate page.
Teaching
Winter:

Summer:
Selected Bibliography
Books / Theses:

Selected papers:

"Everything" as seen by:
Students
Current:

Ph.D.: Sunit Bhattacharya, Dominik Macháček, Ivana Kvapilíková, Tom Kocmi, Dušan Variš

Bc.: Zdeněk Vilušínský

Past:

Selected:

Ph.D.: Aleš Tamchyna (defended 2017)

Master: Ondřej Cífka (2018, now focussed on music and its neural transformation), Dominik Macháček (2018), Duc Tam Hoang (2015), Miloš Stanojević (2013), Kamil Kos (2010)

Bachelor: Matouš Macháček (2014), Jiří Maršík (2011), Marek Tlustý (2013)

All defended theses here.