11th annual conference of the Malach Center for Visual History
The conference took place on January 25, 2021, in an online format on the ZOOM platform. It will feature leading experts from foreign and Czech research and cultural institutions working with our Center and Charles University (Kigali Genocide Memorial in Rwanda, Museum of Roma Culture in Brno, and many others). Guests will not only present the results of their research activities, but will also share practical experiences, including the making and processing of audiovisual recordings. Last but not least, a new user interface for working with materials available at CVH Malach will be launched.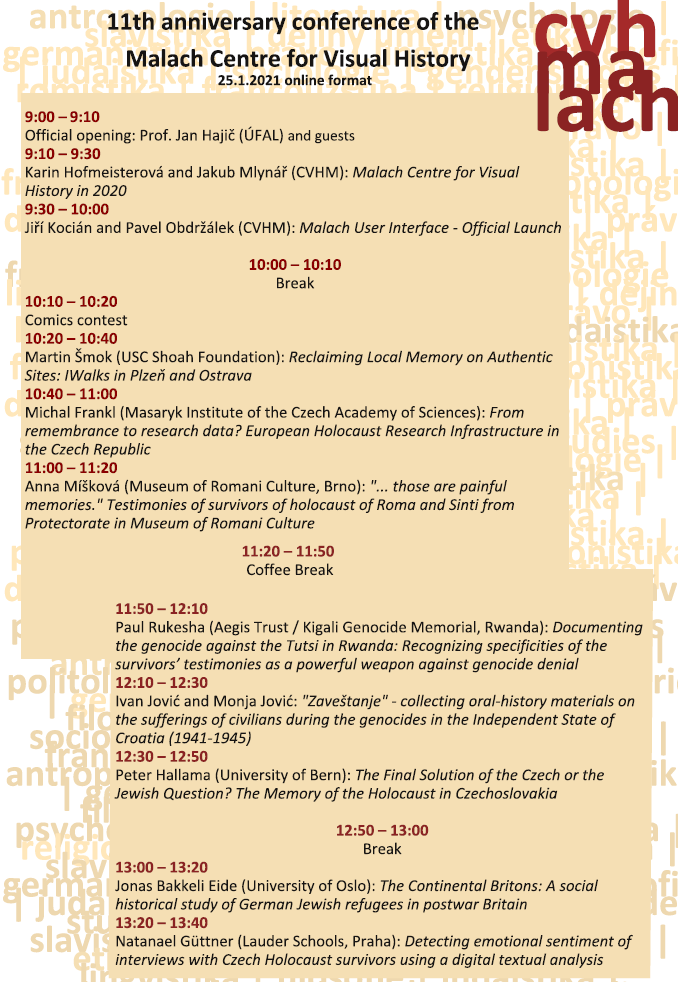 Programme_Malach_conference_2021.pdf
To join the conference, please use the link and passcode below.
Join Zoom Meeting: https://matfyz.zoom.us/j/93926392995...
Meeting ID: 939 2639 2995
Passcode: 260068
More information about the guests of the conference will be gradually published on our Facebook page