Upcoming Event
Adapters in Transformers. A New Paradigm for Transfer Learning…?
Jonas Pfeiffer (Technical University of Darmstadt) will provide an introduction to adapter-training in natural language processing. 

High-quality affordable bachelor's and master's programs taught in English, at one of the oldest and most highly regarded universities in Europe and in one of the most student-friendly cities.
---
Silver Medal for Markéta Lopatková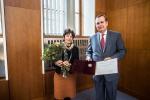 Another award for a member of our institute
Associate Professor Markéta Lopatková received the Silver Medal of Charles University in recognition of her work in the field of formal and applied linguistics and her outstanding contribution to Charles University's development. Congratulations!
SVOČ 2021 Competition
Congratulations to our student
Jiří Mayer (supervised by Pavel Pecina) for 2nd position in a mathematics and computer science competition, for the work Optical Music Recognition using Deep Neural Networks.
---
Article recommendation
Computational Linguistics, IF 2020 2.271
Sentence Meaning Representations Across Languages: What Can We Learn from Existing Frameworks? by Z. Žabokrtský, D. Zeman, M. Ševčíková
Universal Dependencies by Marie-Catherine de Marneffe, Christopher D. Manning, Joakim Nivre, Daniel Zeman
Congratulations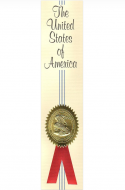 on their U.S. patent Computer-implemented method of creating a translation model for low resource language pairs and a machine translation system using this translation model No. 11,037,028 issued on June 15, 2021.