Upcoming Event
Optimal reference translations
Věra Kloudová of ÚFAL will deal with optimal reference translations that thought to be the best possible that can be achieved by a team of human translators.

High-quality affordable bachelor's and master's programs taught in English, at one of the oldest and most highly regarded universities in Europe and in one of the most student-friendly cities.
---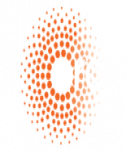 Next-Generation Natural Language Generation
Our colleague, Ondřej Dušek, is looking for a postdoctoral researcher to join his team of his ERC project. How to apply »
Interview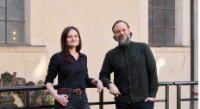 LINDAT/CLARIAH's MALACH Center recognized by the UKForum Magazine
An interview with Jiří Kocián and Karin Roginer Hofmeister
---
New projects
Three projects started in March 2023. Congratulations to Kateřina Rysová, Jan Hajič and Jan Hajič jr.
Save the date
SIGDial x INLG: 11-15.9. 2023
The 24th SIGDIAL annual meeting and the 16th INGL Conference will be held jointly in Prague on September 11-15, 2023.