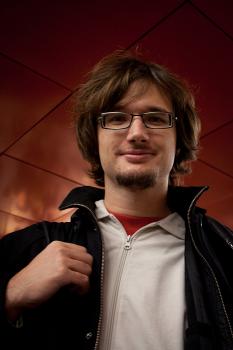 Rudolf Rosa
Main Research Interests
Dependency parsing
Unsupervised and semi-supervised methods
Automatic post-editing of Machine translation
Machine translation

Visit my Research MicroBlog to see what I am currently up to!
Projects
Discovering the structure of natural language sentences by unsupervised and semi-supervised methods

This is the topic of my dissertation (planned 2013-2017). The official (Czech) topic is "Odhalování struktury vět přirozeného jazyka pomocí neřízených a částečně řízených metod". My work on this topic is supported by my GAUK grant, Modelling dependency syntax across languages (croSSSynt).

HamleDT

I am a member of the HamleDT group, which is a project of harmonizing dependency treebanks for various languages. (This is closely related to my dissertation.)

QTLeap

Currently, my main project is QTLeap, a project aimed at significantly improving the quality of machine translation using deep language processing approaches (also see TectoMT).

HimL

My second-main project is HimL, focusing on semantically sane translation of medical texts from English to Czech, German, Romanian and Polish (also see Depfix).

Depfix

Depfix is a system for automatic post-editing of machine translation outputs. It was developed as a part of the Faust project and its development continues as a part of the HimL project.

MSTperl

MSTperl is a reimplementation of the Maximum spanning tree dependency parser (McDonald et al., 2005) in Perl. It is tuned for Czech and has several advanced features that are useful for parsing the machine-translated sentences by Depfix. Recently, I have started using it for delexicalized parser transfer, so it now also has some advanced features for that.

Fairytale Child Chatbot / Chatbot Pohádkové dítě

EN: A simple console chatbot that wants to hear a fairly tale from you!
CS: Jednoduchý konzolový chatbot, který si od vás chce nechat vyprávět pohádku!
Visit/navštivte Pohádkové dítě / Fairytale Child
Curriculum Vitae
You can download my CV either in English or in Czech.
Teaching
I help Zdeněk Žabokrtský with teaching the NLP Technology course.
Selected Bibliography