Upcoming Event
The Blocks World Redux
Martha Palmer
 from the University of Colorado will talk about a new DARPA program focused on Communicating with Computers, specifically about a Blocks World domain that seems to be inspired by a popular Minecraft game.
View details » or open full ÚFAL calendar
Studies in Prague
High-quality affordable bachelor's and master's programs taught in English, at one of the oldest and most highly regarded universities in Europe.
---
CZ.NIC Award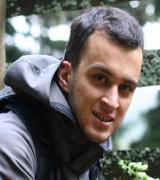 Our PhD student Ondrej Klejch won the NIC.CZ award in ACM-SPY 2015 Czech Republic competition with his Master thesis "Development of a cloud platform for automatic speech recognition".
You can read more about this platform at www.cloudasr.com.

New issue no.105
The April issue of The Prague Bulletin of Mathematical Linguistics brings new insights into the fields of Machine Translation (even cloud-based!), Valency, OCR corrections and Synonym extraction.
Manuscripts with unpublished linguistics results and contributions to future issues are welcome, see the guidelines.
---
Better Medical Search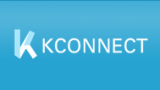 ÚFAL enabled multi-lingual search as a part of the KConnect iniciative where we work together with health care providers and commercial organisations to explore the use of NLP in the medical domain.

Multi-lingual search is available in French, German or Czech, with more languages due in the next 6-12 months.
Introducing Lucie Poláková
In my doctoral thesis, I have focused on discourse relations and their anchoring in Czech on the material of Prague Dependency Treebank.
Concerning discourse-oriented research, I'm the MC member for the Czech Republic in the European COST TextLink Action.
I have contributed to Discourse and Coherence: From Sentence Structure to Relations in Text.