Upcoming Event
Linguistic Monday full of Emotions!
Kristýna Tomšů will present her master thesis in which she investigated how emotions influence language processing in a semantic categorisation task.
View details » or open full ÚFAL calendar
Studies in Prague
High-quality affordable bachelor's and master's programs taught in English, at one of the oldest and most highly regarded universities in Europe.
---
Tool of the Week

Get your hands dirty using Mercer's maximum mutual information-based clustering implemented by David Klusáček
​Main clustering program comes with subsidiary tools for class-based text transformations and result visualization. 

New Issue no.100
Fifty years ago, in 1964, the first issue of The Prague Bulletin of Mathematical Linguistics appeared!
Delve deep in the history of the journal and find out about the latest findings in the field of Machine Translation.
---
Getting Blood from Stone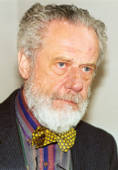 Watch a lecture by Professor Martin Kay of Standford given as part of our Linguistics Mondays.
As his main interest lies in machine translation, he will talk about why the machine-learning approach is not enough to finish the job.
Introducing Ondřej Dušek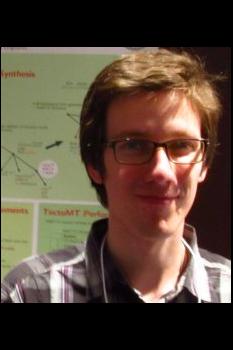 Having completed my master studies in Computational Linguistics at ÚFAL and German philology at the Faculty of Arts, nowadays I fancy dialog systems here at ÚFAL.