Studies in Prague
High-quality affordable bachelor's and master's programs taught in English, at one of the oldest and most highly regarded universities in Europe.
---
Tool of the Week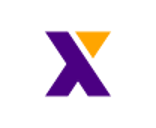 ElixirFM is a high-level implementation of Functional Arabic Morphology
In ElixirFM word forms are encoded via carefully designed morphophonemic patterns that interlock with roots or literal word stems.
Access to a web interface is available as well.

New Issue no.100
Fifty years ago, in 1964, the first issue of The Prague Bulletin of Mathematical Linguistics appeared!
Delve deep in the history of the journal and find out about the latest findings in the field of Machine Translation.
---
Charles J. Fillmore died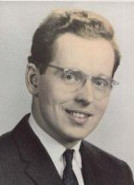 We join the whole linguistic community worldwide in mourning the passing of Charles J. Fillmore.
(August 9, 1929 - February 14, 2014)
We feel honored by his strong relations to Prague and the research carried out here, especially his interest in dependency syntax, as he mentions in the video that he made on the occasion of receiving the ACL Lifetime Achievement Award in 2012
Introducing Silvie Cinková
Looking back at the ten years I have spent at ÚFAL, I feel like a prolific data creator:
Corpus queries for information extraction: