Lexical and Semantic Conversions
in the Valency Dictionary
The book analyses transformations as "John loaded the hay onto the wagon" and "John loaded the wagon with the hay" in the valency of Czech verbs.
The results of this analysis are applied to dictionary entries and to explicit rules.
Studies in Prague
High-quality affordable bachelor's and master's programs taught in English, at one of the oldest and most highly regarded universities in Europe.
---
Tool of the Week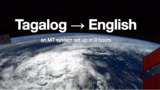 We made it to the news with an MT system from Tagalog → English shortly after a Hagupit typhoon hit the Philippines.
View details » or see other tools

Issue no.102
The October issue of The Prague Bulletin of Mathematical Linguistics is packed with papers dealing with Machine Translation.
Could the MT Marathon be the hidden reason? Full 8 of 10 papers were presented in Trento!
---
Turing test Talk show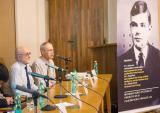 Prof. Copeland and David Kuboň were special guests in a Czech radio show - Magazín Leonardo.
Turing, Enigma, and both artificial and real politician interview are included!
Introducing Loganathan Ramasamy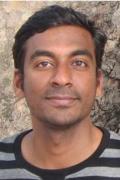 As part of my PhD work, I have been working on tools and data creation for Tamil and under-resourced languages in general:
My area of work include treebanking, morphology, multilingual technologies, machine learning and machine translation.