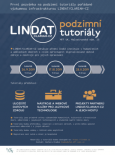 Fall tutorials
The LINDAT/CLARIAH-CZ Tutorials First Announcement
Tutorials are primarily intended for researchers in the humanities and arts, language technology experts and students across these disciplines.
High-quality affordable bachelor's and master's programs taught in English, at one of the oldest and most highly regarded universities in Europe and in one of the most student-friendly cities.
---
Daniel Zeman awarded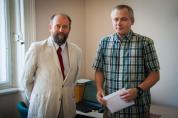 Congratulations to Daniel Zeman who earned the Dean's Award for his monograph The world of tokens, tags and trees.
Dan is a significant member of the Universal Dependencies team who develops an universal grammatical description applicable to as many languages as possible.
CoNLL Shared Task 2019
ÚFAL and LINDAT/CLARIN announce the Cross-Framework Meaning Representation Parsing CoNLL Shared Task (MRP 2019).
The goal of the task is to advance data-driven parsing into graph-structured representations of sentence meaning. Please see http://mrp.nlpl.eu/ for details, schedule, and data.
---
Syntax–Semantics Interface
Eva Hajičová
A new volume reflects the author's research in four main domains: (i) the specification of the underlying dependency sentence structure, (ii) topic-focus articulation, (iii) building of an annotated corpus of Czech, and (iv) the notion of the hiearachy of knowledge elements shared by the speaker and the hearer.
Introducing Martin Popel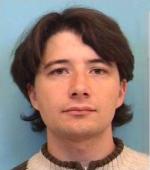 I developed a neural MT system CUNI-Transformer, which won in the English-Czech WMT2018 shared task. I also work on Universal Dependencies using Udapi.
I teach Language Data Resources, Modern Methods in Computational Linguistics and Natural language processing on computational cluster.
I am the technical editor of the PBML journal.