Syntax of Contemporary Czech
The book (in Czech) focuses on dependency and coordination, interplay of morphology & syntax, topic-focus articulation and other topics.
Explanation is all based on the annotated data from the Prague Dependency Treebank/Czech National Corpus and backed by the Functional Generative Description theory.
Studies in Prague
High-quality affordable bachelor's and master's programs taught in English, at one of the oldest and most highly regarded universities in Europe.
---
Tool of the Week
Ondřej Plátek has succeeded in the SVOČ competition!
See a lecture on speech recognition using Kaldi and learn about the use of word posterior lattices in the Alex dialogue system
(available at the toll-free 800 899 998 line).
View details » or see other tools

New Issue no.102
The October issue of The Prague Bulletin of Mathematical Linguistics is packed with papers dealing with Machine Translation.
Could the MT Marathon be the hidden reason? Full 8 of 10 papers were presented in Trento!
---
Czech Radio interview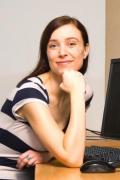 United States Secret Service seeks to analyse social media and algorithmically detect sarcasm.
Is there any chance to succeed in such a task? Kateřina Veselovská of ÚFAL has given an interview to the Czech Radio station
(in Czech).
orvisit the Czech Radio
Introducing Loganathan Ramasamy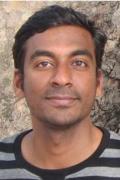 As part of my PhD work, I have been working on tools and data creation for Tamil and under-resourced languages in general:
My area of work include treebanking, morphology, multilingual technologies, machine learning and machine translation.