Upcoming Event
Ondřej Dušek's Talk
The task of natural language generation for spoken dialogue systems is to convert dialogues into natural language sentences. In this talk, I present recent experiments with employing sequence-to-sequence neural network models in this task.
View details » or open full ÚFAL calendar
High-quality affordable bachelor's and master's programs taught in English, at one of the oldest and most highly regarded universities in Europe and in one of the most student-friendly cities.
---
2nd Training School of TextLink

The Second Training School of TextLink (COST Action IS1312) takes place at ÚFAL from February 6th to 10th, 2017. The school focuses on various discourse annotation theories, their comparison and transformations, on annotation issues and statistically sound research methods.

New issue no.106
The October issue of The Prague Bulletin of Mathematical Linguistics features the pros and cons of Argument–Adjunct Distinction in FGD, and brings new insights in the fields of Machine Translasion, Lexicography and Word alignment.
Manuscripts with unpublished linguistics results and contributions to future issues are welcome, see the guidelines.
---
Better Medical Search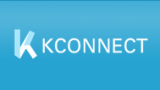 ÚFAL enabled multi-lingual search as a part of the KConnect iniciative where we work together with health care providers and commercial organisations to explore the use of NLP in the medical domain.

Multi-lingual search is available in French, German or Czech, with more languages due in the next 6-12 months.
Introducing Lucie Poláková
In my doctoral thesis, I have focused on discourse relations and their anchoring in Czech on the material of Prague Dependency Treebank.
Concerning discourse-oriented research, I'm the MC member for the Czech Republic in the European COST TextLink Action.
I have contributed to Discourse and Coherence: From Sentence Structure to Relations in Text.