Practical Information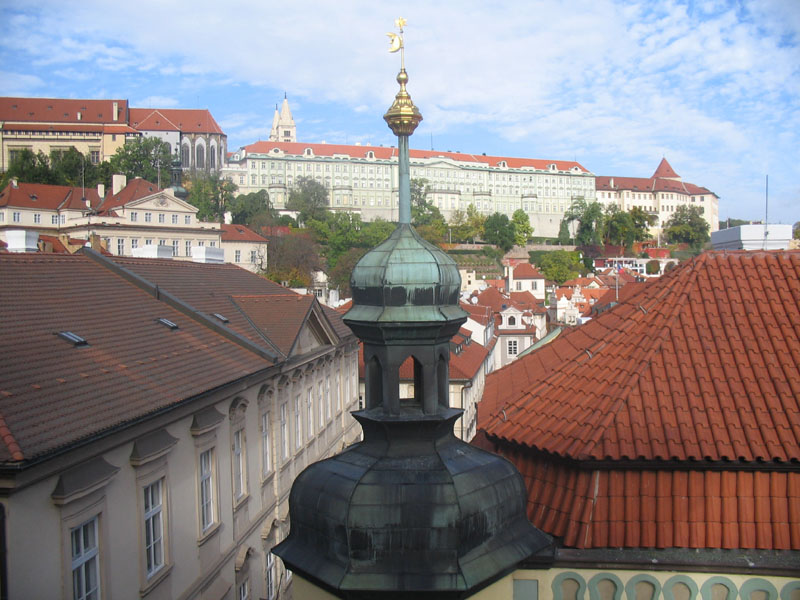 Booklet for incoming students - updated in June 2018
Prague is the capital of Czech Republic and has about 1 200 000 inhabitants. According to many surveys, it is one of the most popular tourist places to visit. However, from the practical point of view, it is much cheaper to live in compared to other metropoles.
As the only capital among the cities hosting universities of LCT consortium, Prague offers a wide variety of cultural and entertainment opportunities (museums, galleries, concerts, theaters, clubs, sport events, pubs, ...). There are many shops for those with special (e.g. religious) requirements for their meals.
Prague is a popular tourist destination, so it is always quite easy to find somebody in your vicinity who speaks English. We will of course provide you with a Czech language course, but even without that, it is sustainable to speak English here.
Some practical information for foreigner students can also be found on the Charles University pages (e.g. Guide for International Students (pdf)). However, remember that they are primarily designed for European Erasmus students (not for ERASMUS MUNDUS students). Consult also the Faculty of Mathematics and Physics webpage for international students.
Emergency calls
| | | | | |
| --- | --- | --- | --- | --- |
| Ambulance | Police | City Police | Fire Brigade | Emergency |
| 155 | 158 | 156 | 150 | 112 |
Health Insurance and Health Care
Erasmus Mundus scholarship holders are covered by the insurance scheme described here or at the LCT webpage.
EU Students: Your European Health Insurance Card (EHIC), form E111 or Provisional certificate has to be submitted to the attending physician. If you do not have either of these documents, the physician can insist on cash payment.
Students from non-EU countries  must have a valid international medical insurance plan, or they must expect to pay cash for all medical care.
In case of emergency or an accident use any hospital or health clinic.
If your medical problem isn't an emergency, Prague has several clinics that cater to English-speaking clients that can provide a network of services from basic examination to accompanying a patient to the hospital. Please note, however, that these are usually commercial operations that may charge a high fee.
If you need to visit a general practitioner, gynaecologist or dentist, you can go to one of the following health centres:
Městská poliklinika Praha
Spálená 12, Praha 1
tram. No. 6, 9, 18, 21, 22, 23 stop Národní třída
Nemocnice na Homolce Hospital (foreign pavilion)
https://www.homolka.cz/en-CZ/home.html
Phone:+420 257 272 144
+420 257 272 146
Praha 5, Roentgenova 2
Do not hesitate to visit a doctor as especially EM Health Insurance Scheme ensures you a very good coverage in case of any medical problem!
In case of necessary psychological assistance (concerning other than emergency and crisis situations), please use the consulting services provided by the Centre for Information, Counselling and Social Services, Charles University and its Psychological Counselling for International Students. To log in to the Psychological Counseling Service, click here.
Long-term residence premit
We strongly recommend applying for a long-term residence permit for the purpose of study in the territory, which allows its holder to travel within the Schengen area.
All students who will spend their first or second year in Prague will receive further information from the local coordinators as soon as they are admitted to the program. In particular, the students will receive a package with documents necessary for a residence permit application, namely:
The Czech translation of the LCT acceptance letter issued by the coordinator (confirming em scholarship (if applicable)) - this letter serves as a proof of funds;
The Czech letter confirming the admission to the study at the Faculty of Mathematics and Physics of Charles University in Prague;
The document confirming the accommodation in the student dormitorie;
The English Addmission letter confirming the addmission to the study at the Faculty of Mathematics and Physics of Charles University in Prague.
Practical hints:
Schengen Visa is not sufficient for stays longer than 90 days as it cannot be prolonged.
Documents required for visa application (this is only informative list – please check it at the Ministry of Foreign Affairs of the Czech Republic and the Ministry of the Interior of the Czech Republic web pages here and here):
Long-term residence permit applications are processed within 60 days after receiving a complete application. In complicated cases even longer time is required.
Once you are in Prague, you may take advantage of it being a capital city with all the embassies - you usually do not have to travel anywhere to get the visa for your second university.
Residence Permit - Foreign Police
All foreigners must register at the foreign police (in Czech cizinecká policie) no later than three days after their arrival. The foreign police office is open Monday-Thursday. Working hours vary depending on the day, so you should check those as well.
Address:
Foreign Policy (in Czech Inspektorát cizinecké policie Praha)
Koněvova 188/ 32, Praha 3-Žižkov
tel.: 974 820 400-2, 974 820 409
fax: 974 820 421
e-mail: ocppraha@mvcr.cz
Practical hint: Usually, there is a big crowd at the foreign police, so we suggest you go early in order to finish everything in the same day.
As a student, you can use a special office located at the following address:
Hládkov 682/9
Praha 6 - Střešovice
Tel.: 974 820 680
Office hours: Mo-Th 8.00 - 16.00 (only for clients with an appointment)
Fri 8.00-12.00 (only for clients with an appointment)
on-line reservation system: https://frs.gov.cz/en/node/1348
Accommodation
You will be allocated a room in one of our dormitories. Monthly rent ranges from 2 500 CZK to 4 000 CZK in a double room. A limited number of single rooms are available upon request, for about 6 000 CZK.
Living Costs, Finances and Bank Account
(updated in May 2020)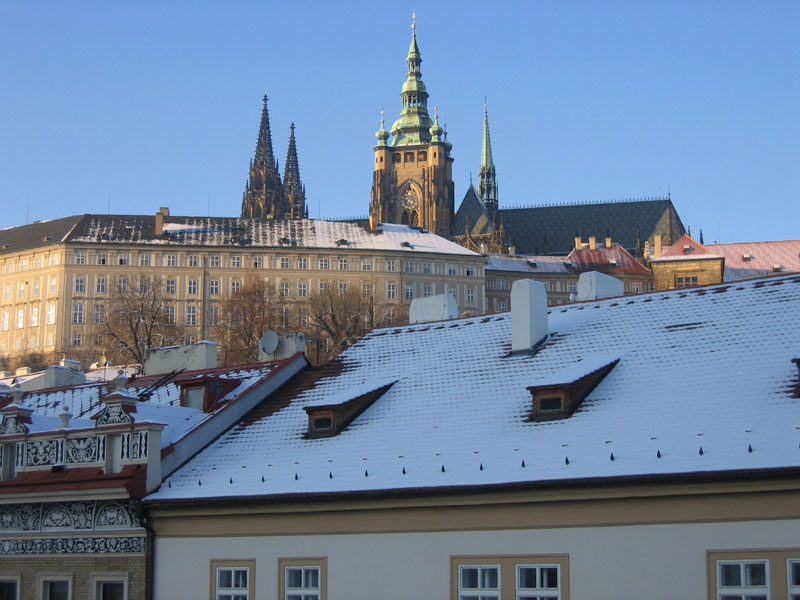 Average living costs range from 650 to 850 EUR per month, including accommodation, meals, public transport, and leisure activities. More information about  living costs are given in the webpage Living in Prague.
Czech Republic has not adopted Euro yet; the currency is Czech crown (CZK, Czech abbrev. Kč). 1€ is worth about 27 CZK (official exchange rates). Average monthly salary in the Czech Republic is about 36,000 CZK. If you are a scholarship holder, you will get a scholarship (subsistence costs 1,000 euro per month, 24 months maximum plus travel costs 1,000 euro per year), which will not only cover all your living expenses and travels but also allows you to enjoy the cultural and social life of Prague.
Opening a bank account in the Check Republic will be one of your first obligations after your arrival (the procedure takes approx. half an hour). All major banks in the Czech Republic are owned by respected international companies. We can recommend e.g. KB (Komerční banka) or ČSOB - both of them offer student accounts, namely G2.2 offered by KB and ČSOB Student Account Plus.
If you are a scholarship holder the coordinator will send your scholarship to this account directly in monthly installments.
Tuition fee
The LCT consortium will charge you a tuition fee of 8 500 EURO per year (overseas students) / 4 250 EURO per year (non-overseas students). This amount covers two academic years at teh university and will be paid directly to the consortium and the consortium will transfer the money to the university. Students do not pay anything directly to the Charles University.
In case of extension of the study (i.e., for the additional academic year), the Charles University local fee will be demanded from the student according to the local regulations, as specified at the faculty webpage. If the student has finished his/her coursework and (s)he is just working on his/her master thesis, (s)he can ask for 80% reduction of the local fee (in written).
Transportation
Prague public transport is well-organized, to the extent that although it is a relatively large city, it is rarely necessary to take a taxi. There are three Metro lines, numerous trams and buses.
a ticket valid for 90 minutes costs 32 CZK (ca 1,3 eur), a ticket for 30 minutes 24 CZK (less than 1 euro)
a three month-long student public transport pass costs 360 CZK (15 eur), annual student pass 1 280 CZK (37 eur)
Czech Republic is a member of the Schengen Area, so if you are a Schengen visa holder, you may travel freely across most of Europe.
International Student Clubs
The main aim of the International Student Clubs is to organize all kinds of meetings, excursions and longer-term trips throughout the Czech Republic and to neighboring states. Students of the International clubs also provide practical information about how to survive and enjoy yourself here. Students of our faculty are welcome to join the Erasmus club at the Faculty of Philosophy & Arts.