Banquet
Conference Banquet was held
in the Municipal House, Smetana Hall,
Náměstí Republiky 5 (#1 on the local map), Prague 1,
on Tuesday, June 26, 2007, 8-11 pm.
Municipal House is the most important Art Nouveau building in Prague. Very important cultural (Prague Spring Festival, José Carreras concert etc.) and social events (banquets, balls) are held there.
Participants will be offered a welcome drink and a large choice of good food served as a buffet. Seating will be provided at round tables in the Smetana Hall, the largest hall of the building.
There will be buses going from the Top Hotel to the Municipal House and back after the banquet. Exact information will be provided at the information board at the conference.
Municipal House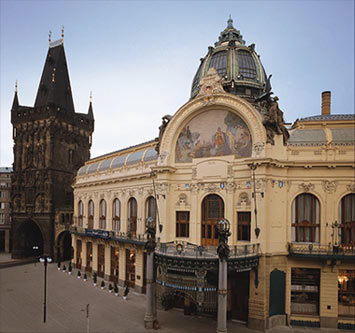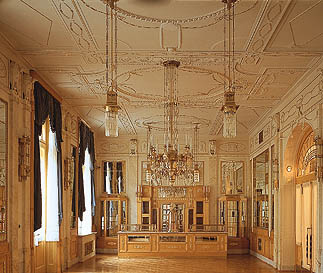 Local Map
Click on the image below to see a local map for the ACL 2007 social events.