Upcoming Event
AI in the context of archeology
We organize a series of invited lectures and follow-up discussion seminars called AI in context. Sara Polak of CCHAOS FIT ČVUT will talk about the context of archeology.

High-quality affordable bachelor's and master's programs taught in English, at one of the oldest and most highly regarded universities in Europe and in one of the most student-friendly cities.
---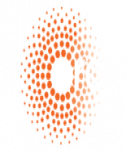 Next-Generation Natural Language Generation
Our colleague, Ondřej Dušek, is looking for a postdoctoral researcher to join his team of his ERC project. How to apply »
Try out THEAITROBOT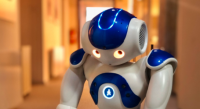 The successfull THEaiTRE project has officially ended
Try out a demo of THEAITROBOT tool https://theaitre.com/demo
---
New projects
The new four projects are about to start in January 2023. Congratulations to Barbora Štěpánková, Marie Mikulová, David Mareček and Jindřich Libovický.
Save the date
SIGDial x INLG: 11-15.9. 2023
The 24th SIGDIAL annual meeting and the 16th INGL Conference will be held jointly in Prague on September 11-15, 2023.