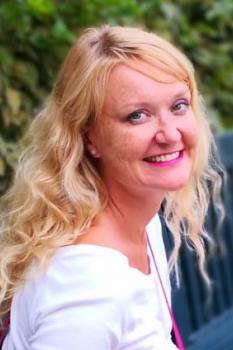 Libuška Kaprálová
Projects
Project Manager for:

OP LINDAT/CLARIN - Research infrastructure for language technologies - extension of the repository and its computational power

Ověření proveditelnosti a komerčního potenciálu výsledků výzkumu Univerzity Karlovy

Turning Text into Gold - Comprehensive enterprise knowledge management with emphasis on the high level of elimination of the associated risks at work with the protection of intellectual property in R & D and innovation.

NEUREM3 - Neuronové reprezentace v multimodálním a mnohojazyčném modelování (Neural Representations in Multi-modal and Multi-lingual Modelling)

LINDAT/CLARIAH-CZ - Extension of the repository, services and computing cluster of the Research Infrastructure

Her interests include ethic in the research - procedures for the processing of personal data of controllers or processors of personal data from a legal and ethical point of view in science and research.

She  is currently working in this area for project ELITR European Live Translator, H2020 and she is collaborating on the preparation of Horizon Europe projects.

Other: 

Evaluator - projects proposals for Technology Agency of the Czech Republic, fields, e.g.: sociology, demographics, education

Evaluator the European Language Grid (ELG) H2020

Členka "

Pracovní skupiny pro debyrokratizaci vědy a výzkumu"

Členka rektorátní pracovní skupiny "

Research Data Management"
Teaching
Předmět NPFL135

Název: Analýza etických dopadů ve výzkumu/projektu

Druh studia: magisterské, doktorandské

Hlavní garant: Libuše Kaprálová, jako hosté Valentýna Drtinová, Dagmar Hanzlíková, Milan Janíček

Kredity: 2 kredity

Etika se stala nedílnou součástí výzkumu i projektového managementu a etické chování jde ruku v ruce s profesionalitou a prestižní. Orientace v pojmech jako je GDPR (práce s osobními daty), DMP, open access a etický projektový management se stává nedílnou součástí vzdělání téměř v jakémkoliv oboru. Uplatnitelnost znalostí získaných v kurzu: ve vědě a v projektovém managementu.
"Ač nemáme tu sílu ze starých časů,
jenž pohnula by nebem i zemí,
stále jsme tím, čím jsme.
Srdce nám buší touhou hrdinskou,
zlomeni časem, osudem,
však vůle máme dosti,
bojovat, hledat, nacházet
a nikdy se nevzdávat."
Alfred Tennyson, 1st Baron Tennyson – Ulysses